2014 Jun
I was introduced as by Luca Piatto on Droste Effect
Saki Murakami is a Japanese illustrator with an enthusiastic total commitment for the figures she draws. The presented illustrations are the latest effort and the result of the commixture between the recent pop culture features and the passion for details. The picture seem to skip from a pure graphic approach to the figures to an attempt to...
2014 Oct
I was selected as a female Exhibitor
Scream Queen FilmFest Tokyo (SQFFT) is a film festival based in Tokyo, Japan founded , programmed and run by Mai Nakanishi. SQFFT was founded in 2013 to support underrepresented creative voices of the women genre filmmakers and to promote and showcase their works. The festival is held annually in Tokyo with tour screenings around Japan throughout...
2015 May
I was selected as 'Artist of the week' by the Hong Kong Art Tutoring website
Q: Could you please introduce yourself and tell what motivated you to become an Artist?
A: I'm Saki Murakami, a Japanese Artist. I studied art, specializing in Design and Traditional Art at the Kyoto City University of Arts, in Kyoto, Japan. After graduation and for the past five years, I've been...
2015 May
My design was selected as the Global Grand Prize Winner
Be a Samsonite Designer
" I love meeting new friends when traveling and would like to bring people around the world together. That is why I create this design with interesting...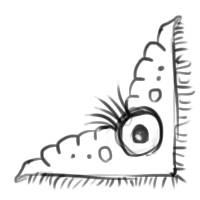 2015 Jun
Aesthetica published my profile
Saki Murakami Educated at the Kyoto City University of Arts, Saki currently lives in Tokyo. A graphic artist by day and illustrator by night, using a 0.05mm pen, her black and white drawings come to life in a fantasy world populated by inhabitants with both sweet and dark sides.
2015 Aug
My application was selected for FlyingCat Prize
'sakirhythm' is a digital picture book filled with dark fantasy, created by Saki Murakami. This piece was produced for readers to be familiar with the 'Scary but cute (Kowa kawaii)' world, which Murakami produces on a regular basis. This book is designed for every reader, from children to adults, to read, touch and be amazed by reading the book...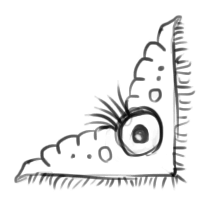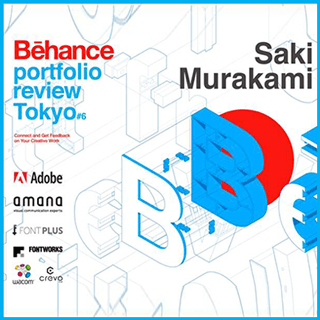 2014 Nov
I was selected as a presenter for Behance Japan's exclusive event sponsored by Adobe
The mission of the Behance Japan Tokyo Community is to create events and stimulate creators to share and connect leading to various opportunities, to encourage creators to take advantage of the Behance platform and to promote creators overseas outside of Japan. In addition, even if...